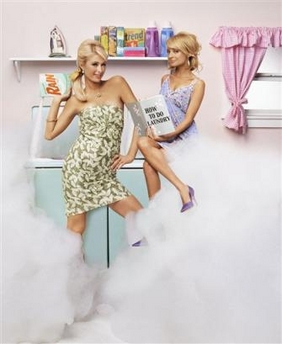 LOS ANGELES - Those hoping that the new season of "The Simple Life" will supply the answer to what's really behind the famous Paris Hilton- Nicole Richie feud are going to be disappointed - but the former friends do toss a few dishy darts at one another. The reality-style series, which shows how inept the two celebutantes can be in everyday situations, returns Sunday, 10 p.m. EDT on E!
Hilton characterizes the two as "complete opposites."
"I'm the nice one, she's the evil one," the baby-voiced blonde says. "Some people change when they think they're a star or something and some people stay the same. I've always been the same and she's definitely not."
"Nothing happened," says a dismissive Richie. "You've never lost touch with anyone in your life?"

Simple Life is Back!